Christine Bove, a passionate and successful Fashion Stylist, graciously accepted to have a conversation with us about the importance of a signature look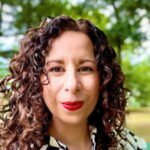 Your Lifestyle Expert to Transform Home, Wardrobe, Health, Wealth and Beyond
Tell us a little bit about yourself: how did you get started as a Fashion Stylist?
My journey to becoming a fashion stylist has been a fascinating one.
In high school, I studied interior design, fashion design, and sewing. I enjoyed these classes, but I wasn't sure if I was talented enough to be successful in the fashion industry.
In college, I discovered that I enjoyed one-on-one teaching and majored in Speech Pathology. I spent a year as a speech teacher before realizing this was not my calling. I embarked on a quest to succeed in my goals and rediscover my enthusiasm for the work I loved.
I know that you also hold a Feng Shui certification and today it's an integrative part of your work. How did your certification as a Feng Shui Expert lead you to become a Fashion Stylist?

It was exciting to attend my first Feng Shui class because I felt so at ease with the concepts of energy and the power of our thoughts. These classes were where I discovered how my thoughts and intuitive abilities were causing negative outcomes in my life. During my journey, I discovered the Fashion Feng Shui course, and it was here that I gained clarity about my wardrobe challenges and how to create my signature style. After gaining this clarity in my wardrobe, I began to teach this new concept to my Feng Shui clients. Because my clients were having such good results with their homes and wardrobes, I devised a process for styling from the inside out. My clients look fantastic and experience positive changes in their business, wealth, and health by working on their mindset to gain clarity on who they want to become in the next chapter of their lives.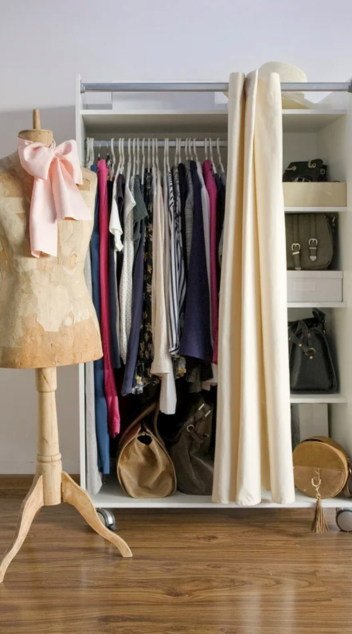 What is the most exciting part of your work as a fashion stylist?
As a fashion stylist, I see fashion as a way for women to transform their lives and begin a new chapter.
I enjoy assisting entrepreneurs in elevating their style so that they can look and feel their best as they share their message with the world.
Prospective clients frequently come to me perplexed about how to dress when their job requires them to be on video, on stage, and constantly photographed. They want a wardrobe that reflects their values, complements their body, and makes them feel good. It sounds simple, but in a world where everyone has an opinion on how to dress, it can be difficult. I educate my clients on the importance of dressing from the inside out.
There are women who don't put a strong accent on their personal fashion style. What is your take on this and what are myths that prevent women from having a signature look?

It's the belief we developed as children, influenced by schools, movies, and magazines, that doesn't serve us.
The opinions of others, who do not know of our lifestyle or values but have the power to tell us how we should dress overwhelm us.
I teach my clients to let go of old stories about themselves and to be open to new perspectives on their image that honor their values and make them feel good. This single step has a significant impact on their image and the growth of their business.
I understand that working with you goes so much deeper that choosing colors and outfits. What is the process you go through with clients when they first start working with you?
During the initial consultation, I ask clients to select three keywords to describe their new look. These keywords are significant because they serve as a guide for what clothes go with their new look.
Once the keywords are determined, we begin editing their closet to remove clothes that no longer reflect their true essence. We then examine their business marketing for the next six months to determine which events they will attend and what outfits they should wear. It's now time for them to go shopping and plan their new looks. When clients start attending events in their new signature style, their confidence grows and they start getting bigger opportunities.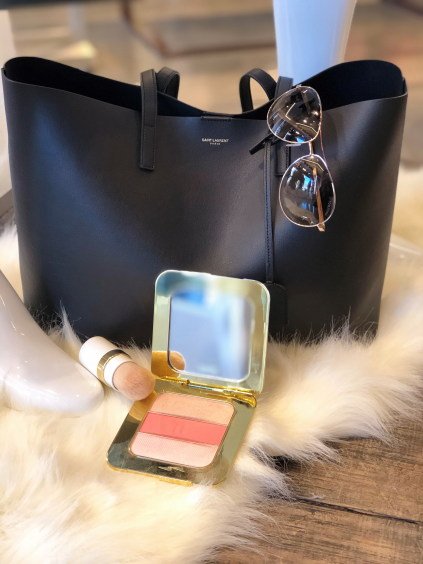 What holds clients back from changing their looks?
One of the most difficult challenges I believe many women face is that they have often built a thriving business but are stressed out and haven't taken care of themselves.
Learning to take time for self-care, which includes purchasing new clothes, skincare, and makeup, must be incorporated into your business growth strategy. This includes making time for self-care treatments and shopping for your new look. Each season, you must ensure that your appearance improves to reflect your business objectives. This looks different for each woman and is determined by her values and desired appearance. I work with clients to create a self-care schedule that includes everything from manicures to spa treatments.
How do you work with clients and how can they get in touch with you?
I provide my services both in person (New York, CT) and virtually. Offering packages to customers from closet edits and shopping to event styling, my clients receive a complete wardrobe look for the season as well as feng shui for their office. To find out more, go to www.christinebove.com and fill out the application to talk with me and see if I can help you.
You can also follow me on Instagram and Youtube.