How to Use Data to Skyrocket Your Business Growth This Year
Have you ever thought about what sets one business apart from another? What propels some businesses to the top? One key factor is their use of DATA.
Data is the fastest way to grow and scale. It provides insights that allow you to strategically make decisions based on facts, not just feelings. When collected and analyzed appropriately, data will tell the story of what is truly happening in your business. It helps you stop wasting time on projects with little benefit, find new opportunities for growth, and ultimately boost your revenue. When you're using data to make decisions, you're setting yourself up for success in lots of ways. You'll be able to optimize your efforts and move your business forward in the right direction (for long-term growth!).
Here is a 3-step framework that will help you start using data to grow and scale your business
Step 1: Audit and analyze
Business owners are inundated with distractions and are pulled in many directions in today's world. You need to spend a little time analyzing the numbers and tracking the trends over time. Where are the numbers up, and where are they down?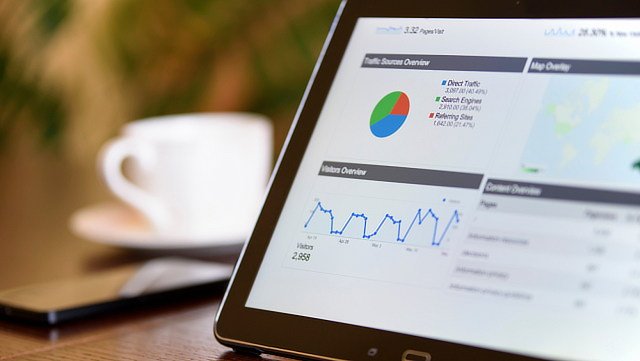 Ask yourself the following questions:
Where would you want to pull data from? Focus on metrics that align with your business objectives in the areas of marketing, operations and financials.

What story is the data telling us? Review it to discover trends.

Which metrics do you want to go up and which ones do we want to go down?
Taking the time to audit and analyze is the fastest way to see where your current strategies aren't working and where you may have opportunities to scale.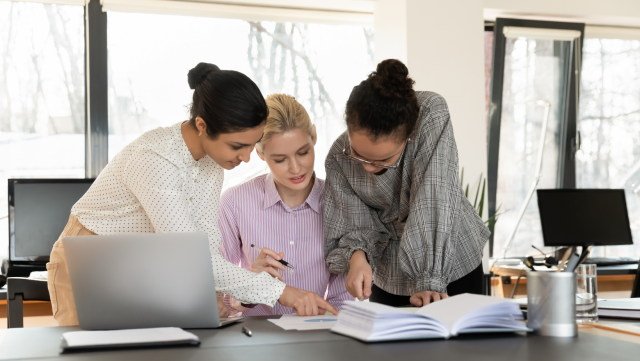 Step 2: Look at the bottom line
Let's face it, we are all in business today to make a profit (this is a business after all, not a hobby). Tie the analysis of the data back to your bottom line. Ask yourself the following questions:
Does this data help me increase profit? (Remember, revenue minus expenses equals profit)

Does this data help save the CEO's time?

Is this metric directly connected to revenue generation, or does it just look good (i.e. a vanity metric)?
If you answer "no" to all of these questions, the metric in question likely isn't worth monitoring. Focus on important metrics, so you can create one source of truth regarding the health and state of the business.
Step 3: Bring Clarity
It is hard to take action and make important decisions in your business when you do not have clarity. Having data available to you in a visual dashboard allows you to be rock solid on where you are currently and where you are going. Similarly to the dashboard in your car, you get a quick bird's eye view on the health of your business. Ask yourself these questions:
What problematic areas does this data reveal?

How does this data help me find solutions?

Does this data reveal any hidden opportunities for growth?
With data, you can pinpoint problematic areas, understand issues in terms of the bigger picture, and implement strategies to improve those areas without having to guess.
Let's look at a hypothetical example to help make this clearer.
Sally was overwhelmed with maintaining a presence on every social media channel. She wondered if hiring another team member to assist would be the right choice.
Looking at her data made it clear to Sally what her next step should be. She found that most of her sales and conversions came from Facebook. The other channels (Pinterest, YouTube, etc.) hardly affected her revenue at all. Sally decided to continue putting time and energy into what was working (Facebook), and pause the efforts on other platforms.
Had Sally not taken the time to consider this data, she would have wasted even more money on another team member!
If you're ready to experience the next level of business growth, data is the key. If you're not currently taking advantage of all that data has to offer, you're missing out on valuable opportunities to streamline, improve, and grow.
You don't have to be afraid of working with data! Do you want some guidance on where to get started? Start by discovering the 10 KPIs that you can start measuring now – so that you can focus on what matters most.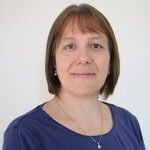 Donna is a certified Director of Operations, who focuses on data & measurement. She works with established online entrepreneurs who are ready to make a bigger impact and maximize their profit by leveraging the power of their data without complex spreadsheets or math. Her VIP Dynamic Data Intensive allows business owners to go from uncertain guesswork to making profitable decisions for their business going forward. Her motto is to make data way less dull and her clients' businesses way more profitable!